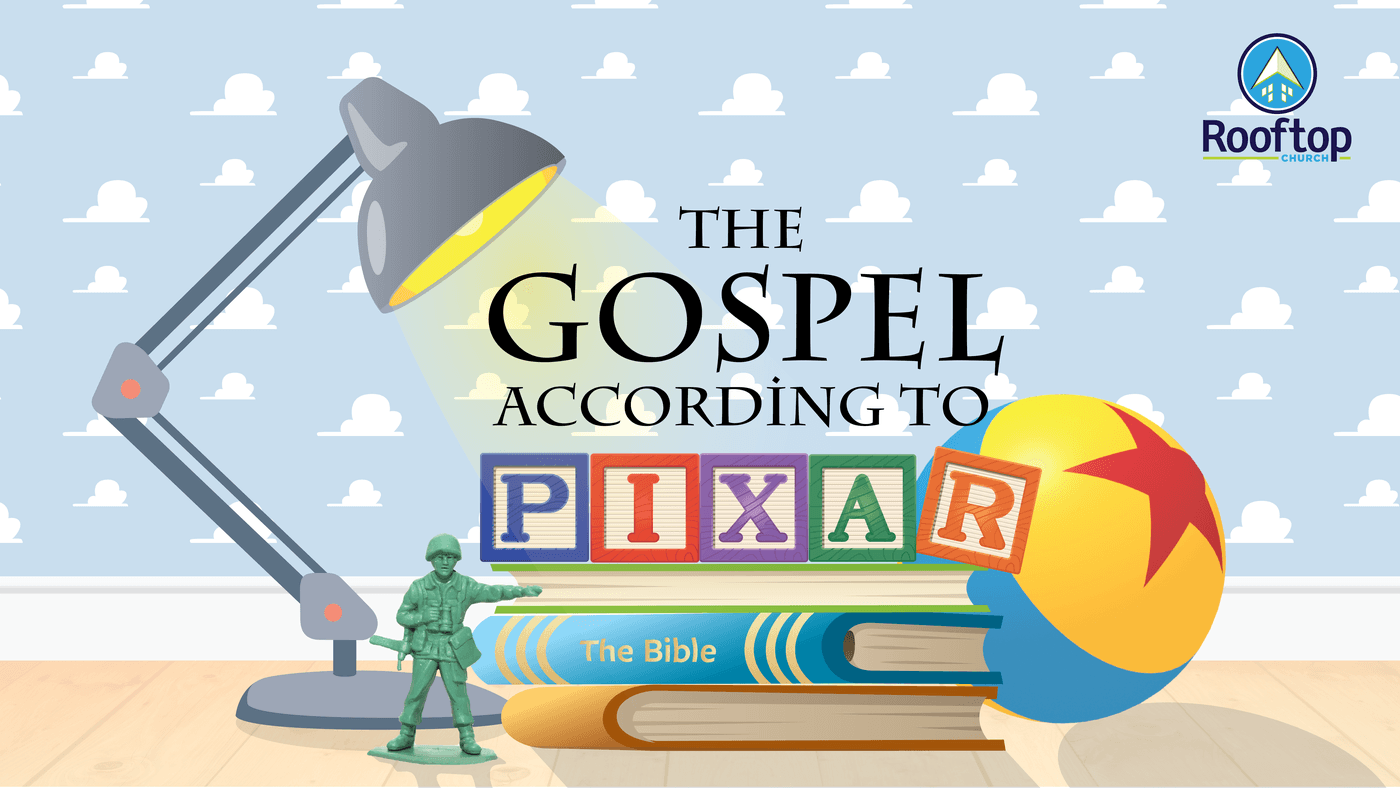 The Gospel According to Pixar
A new sermon series at Rooftop beginning July 4.
For 25 years, Pixar Animation Studios has made beautiful movies and told amazing stories—stories about loyal toys, hot-headed cars, and conflicted superhero families. We love these movies because they are brilliantly crafted and emotionally resonant. Using memorable characters and original storylines, they remind us what it's like to be human.
Behind Pixar stories lies another story: the gospel story. Pixar is not a Christian company, of course. But many of their stories are accidentally Christian and include themes that come right out of the Bible. The story of Jesus is the greatest story ever told, and you'd be surprised how so many of our favorite Pixar stories are similar to the most original story of all.
Join us on July 4th as we kick off our next "Roofpop Culture" message series, and discuss "The Gospel according to Pixar." We think you, your friends, and your kids will enjoy it.
Also, join us for Pixar Family Movie Nights through the summer. More Info
Here's the sermon schedule:
7/4 – The Incredibles
7/11 – Toy Story
7/18 – Finding Nemo
7/25 – Coco
8/1 – Cars
8/8 – Inside Out
8/15 – Up
8/22 – Soul
8/29 – A Bug's Life
9/5 – Monster's Inc.
9/12 - WALL-E